Factory Custom OEM Blue Nitrile Examination Gloves Household Touch Screen Food Grade Kitchen Work Disposable Gloves
Product Detail
Product Tags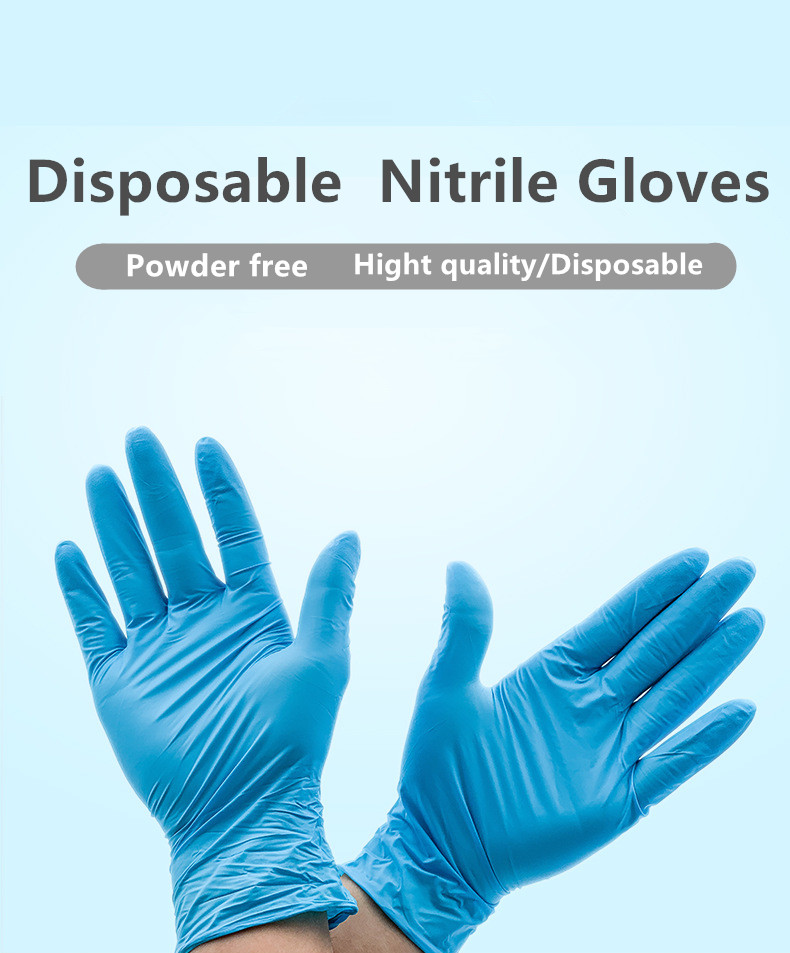 About this item
LARGE DISPENSER PACK: 100 gloves per box
Nitrile gloves are acid-resistant, alkali-resistant, oil-resistant, non-toxic, harmless and tasteless.
Nitrile gloves are made of synthetic nitrile materials, free of the proteins in latex that can easily cause human allergic reactions. The selected formula has advanced technology, soft feel, comfortable non-slip, and flexible operation.
Nitrile gloves do not contain phthalic acid ester, silicone oil, amino compounds, have very good cleaning performance and antistatic properties, ageing resistance and oil resistance performance, purification of the modelling of nitrile gloves designed according to the human body shape of the hand, with great alertness, excellent tensile properties and puncture resistance, high tensile strength and excellent wear resistance.
Nitrile gloves are flexible, comfortable, and chiral.It is durable and safe.
The blue pigment is added in the raw material stage, and the finished product does not release, does not fade, and has no impact on the product.
Made of 100% synthetic nitrile butadiene rubber, low ion content.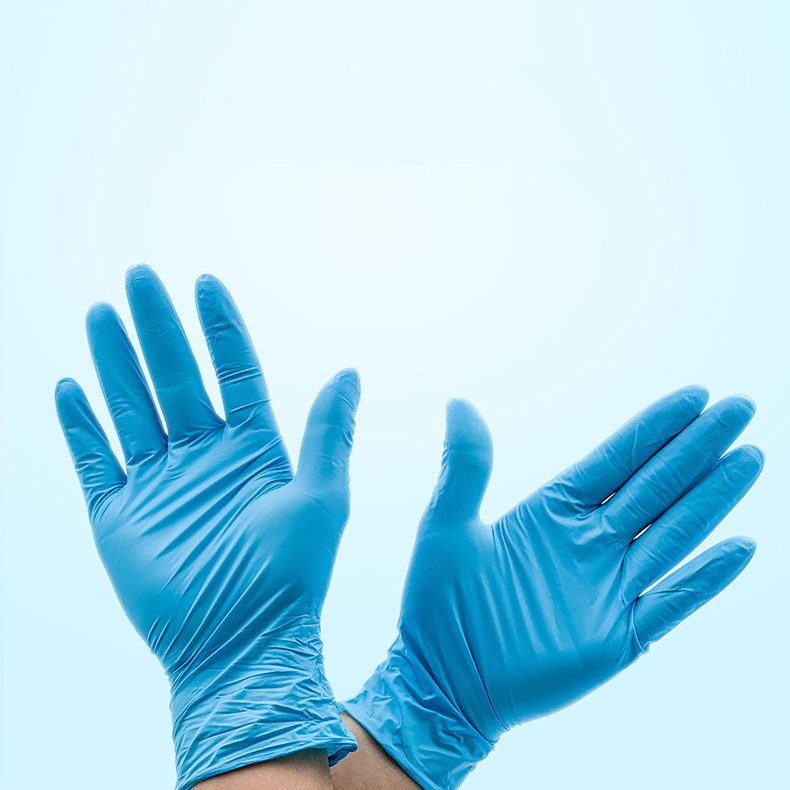 Disposable Nitrile Gloves
Powder free
Hight quality / Disposable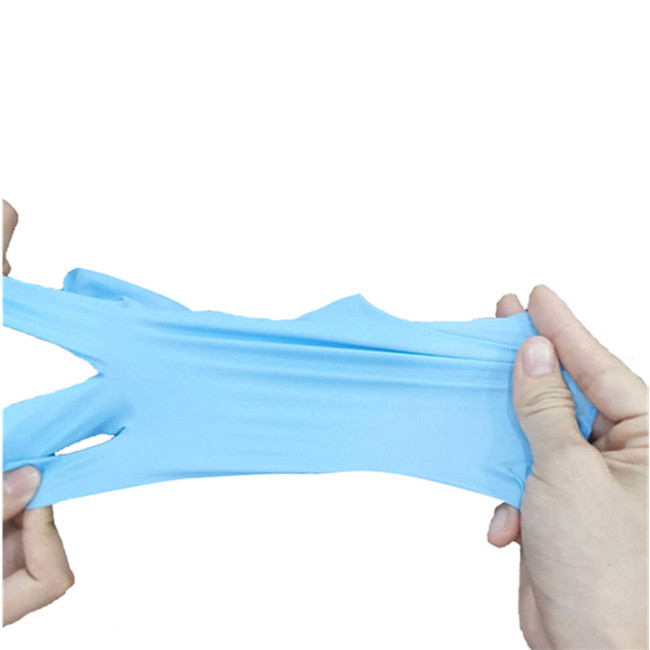 Strengthen Toughness
Strong and durable
not easy to break in the work
Directions for use
This product has no right hand or left hand. Please choose gloves suitable for your hand type.
When wearing gloves, do not wear rings or other ornaments, pay attention to manicure nails;
This product is limited to one-time use;After use, the products should be treated as medical waste to prevent bacteria from polluting the environment.
Direct exposure to sunlight or ultraviolet light is strictly prohibited.
Should be stored in a cool and dry warehouse (indoor temperature below 30 degrees, relative humidity below 80% is appropriate) 200mm off the ground shelf.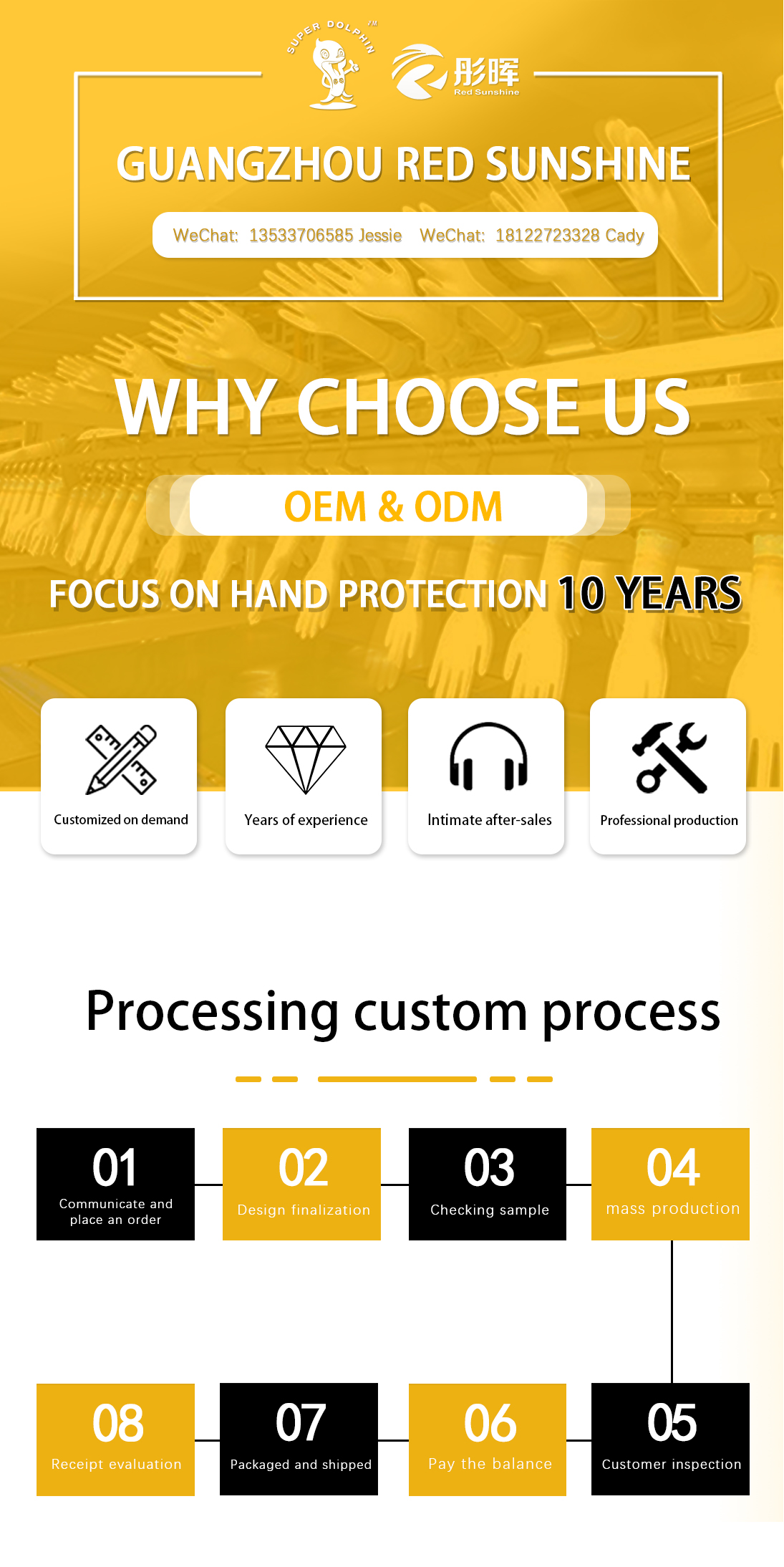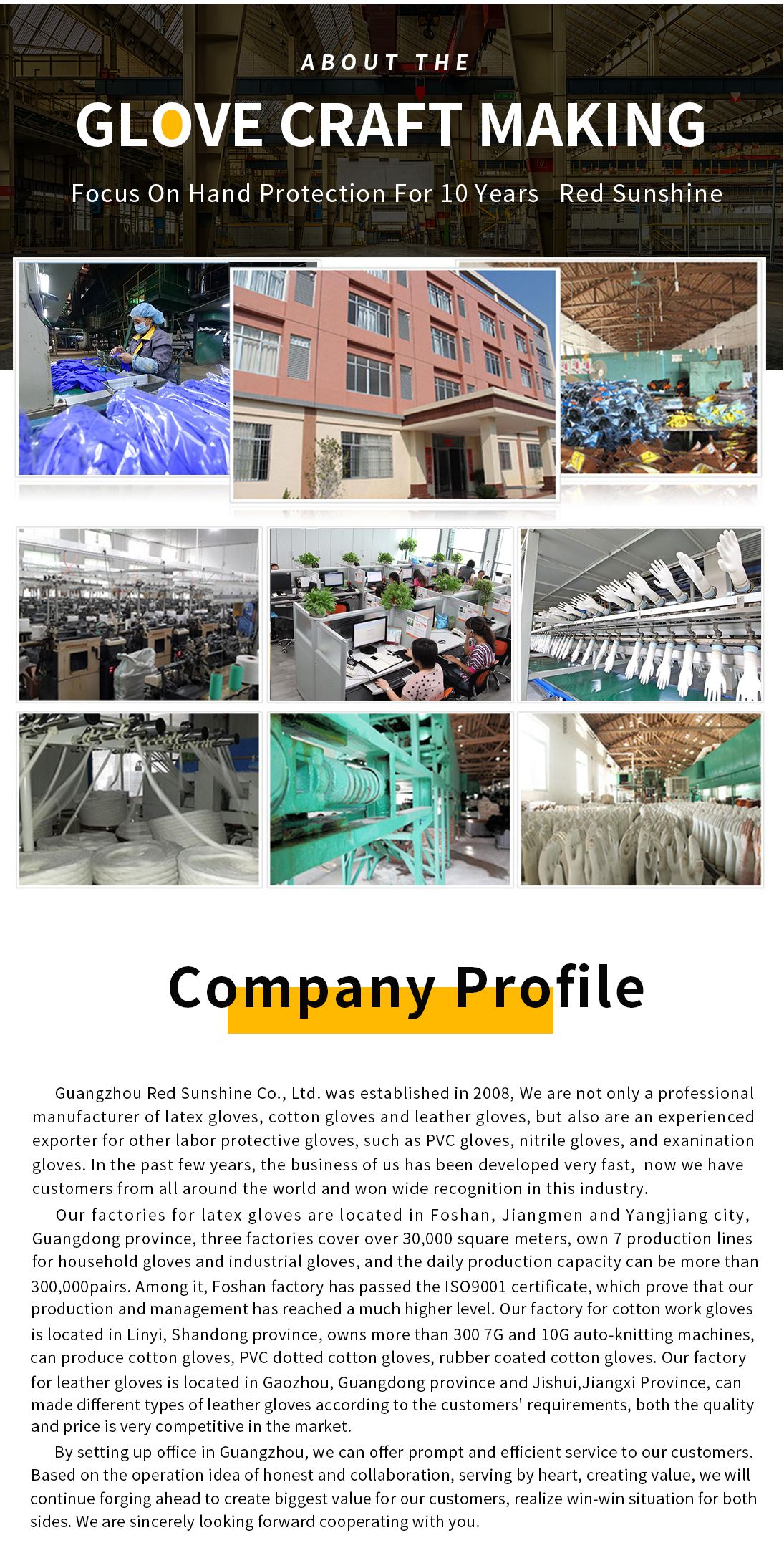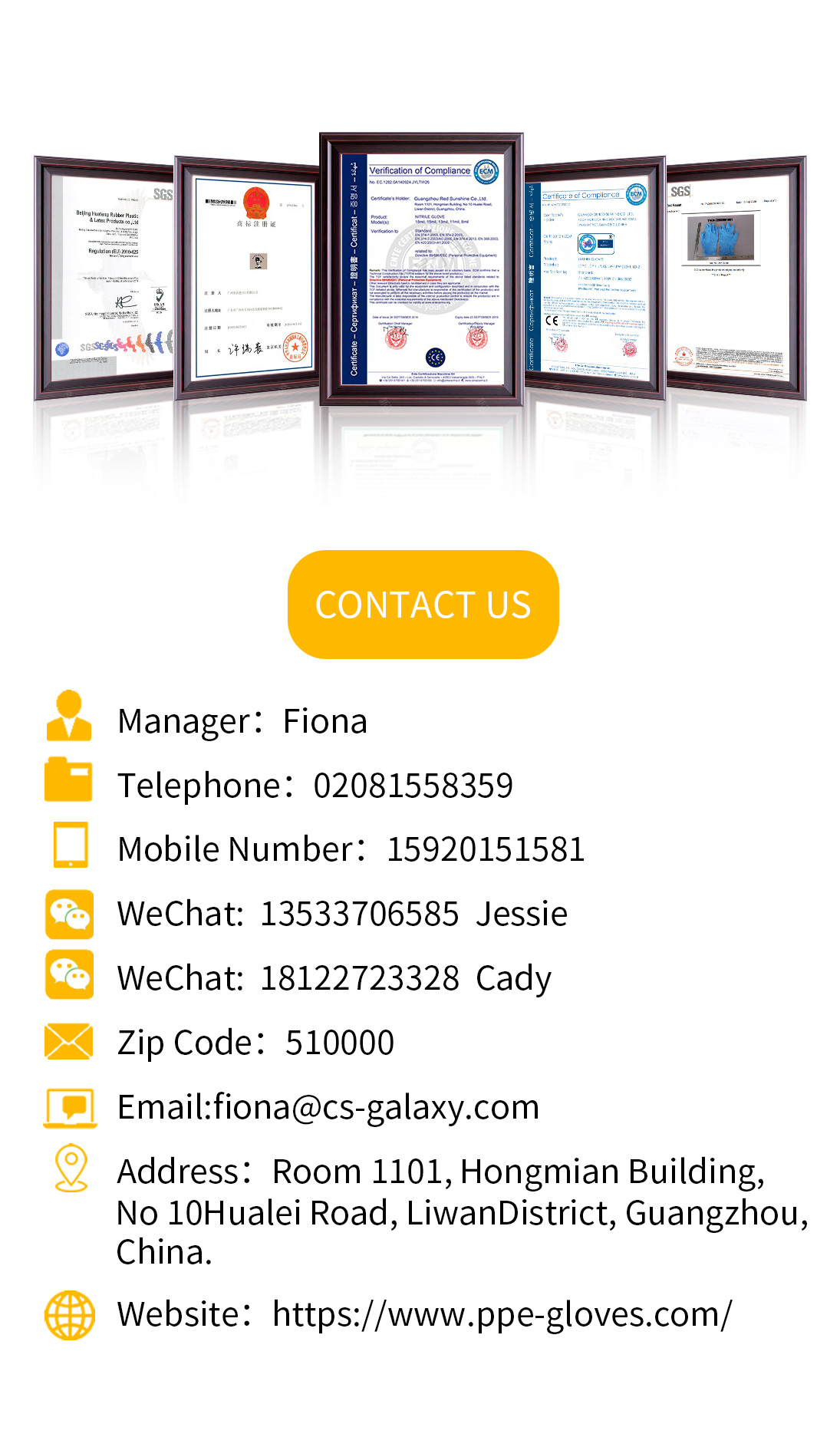 ---
Previous:
China Wholesale Extra Long Household Flock Lined Latex Rubber Safety Work Gloves for Dishwashing
---