Factory Wholesale PVC Powder Free for Food Clear Transparent Household Cleaning Examination Disposable Vinyl Gloves
Product Detail
Product Tags
About this item
Multi-Purpose - Powder-free gloves, great as food service gloves, cleaning gloves, care gloves, food prep gloves and much more.
Disposable PVC gloves are polymer disposable plastic gloves, which are the fastest developing products in the protective gloves industry.Health care workers and food industry service providers are keen on PVC gloves because they are comfortable to wear and flexible to use. They do not contain any natural latex and do not cause allergic reactions.
Comfortable to wear, long wear will not cause skin tightness.Good for blood circulation.
Do not contain amino compounds and other harmful substances, rarely produce allergies.
Strong tensile strength, puncture resistance, not easy to damage.
Good sealing, the most effective to prevent the dust out.
Superior chemical resistance, resistance to a certain ph.
Silicon free, has certain antistatic properties, suitable for electronic industry production needs.
Surface chemical residues, low ion content, particle content, suitable for strict dust-free room environment.
Household work, electronics, chemicals, aquaculture, glass, food and other factory protection, hospitals, scientific research and other industries use;Widely used in semiconductor, precision electronic components and instrument installation and operation of sticky metal utensils, high-tech product installation and debugging, disc actuators, composite materials, LCD display tables, circuit board production lines, optical products, laboratories, hospitals, beauty salons and other fields
The production process of the product
Raw material inspection → acceptance → mixing → detection → filtration → deoaming storage → detection → on-line use → impregnation → vertical drop → shaping drying → plasticizing molding → cooling → impregnation PU or wet powder → vertical drop → drying → cooling → crimping → pre-stripping → demudding → vulcanization → inspection → packaging→ warehousing → shipping inspection → packing shipment.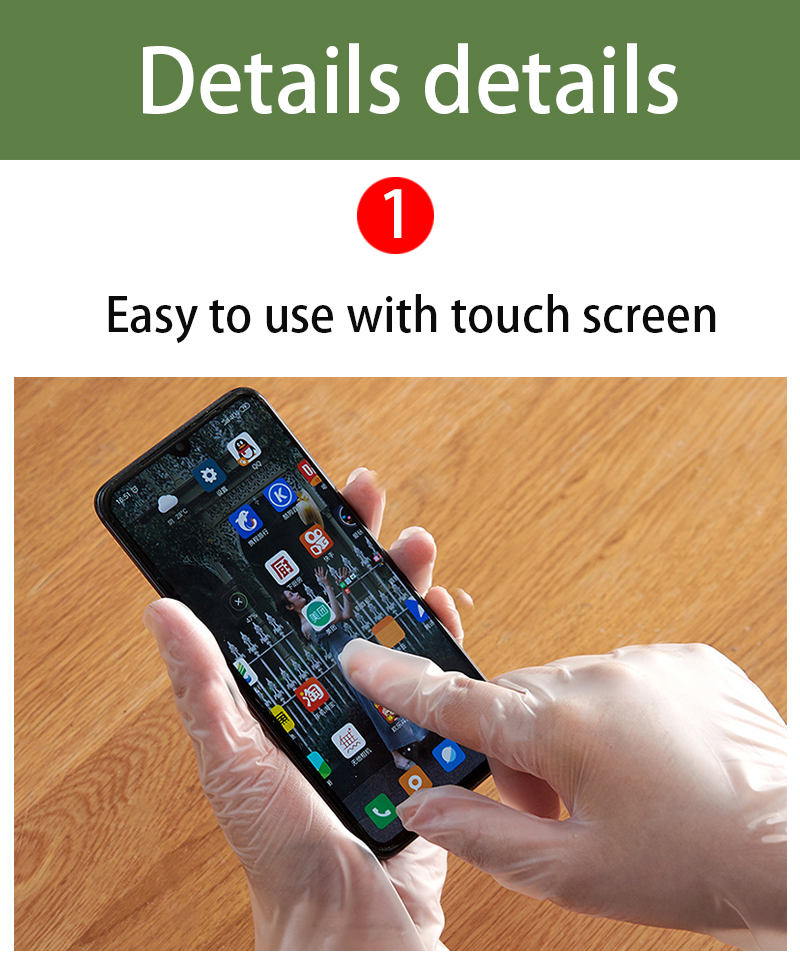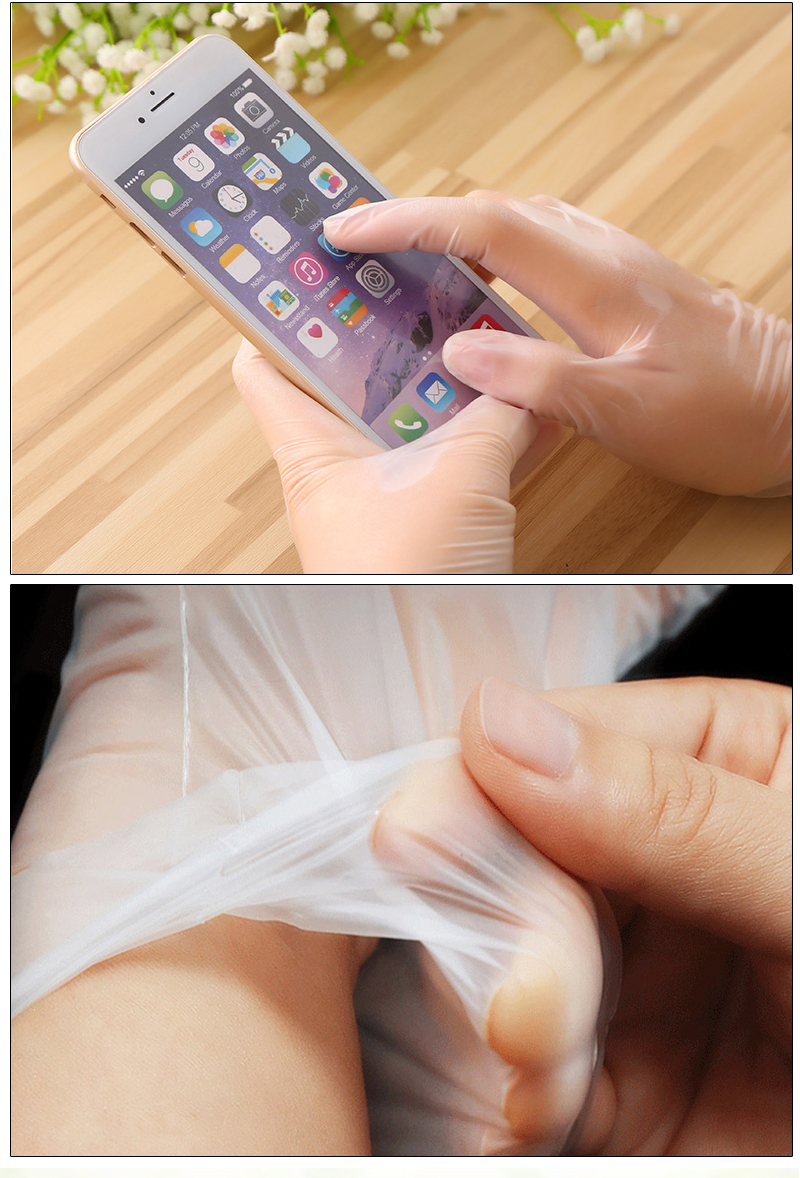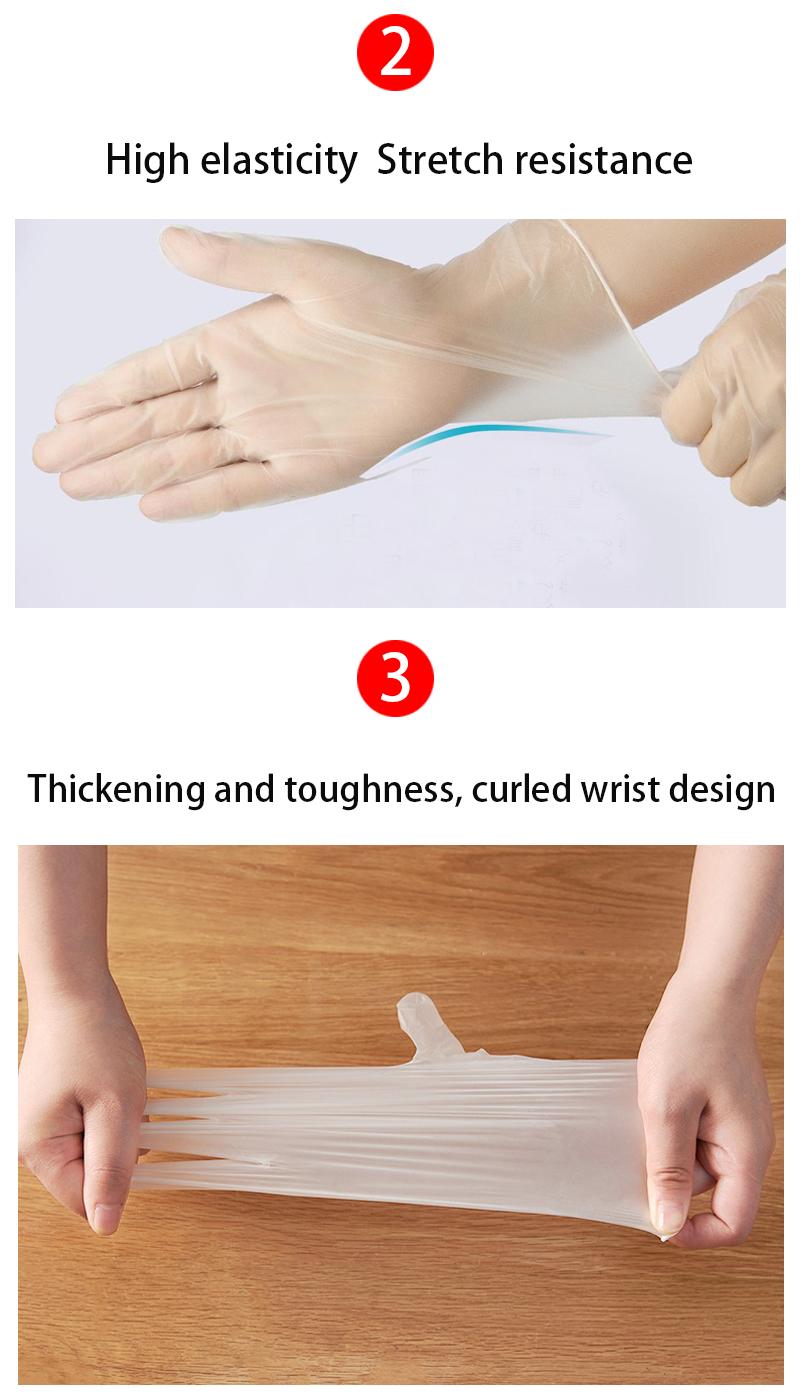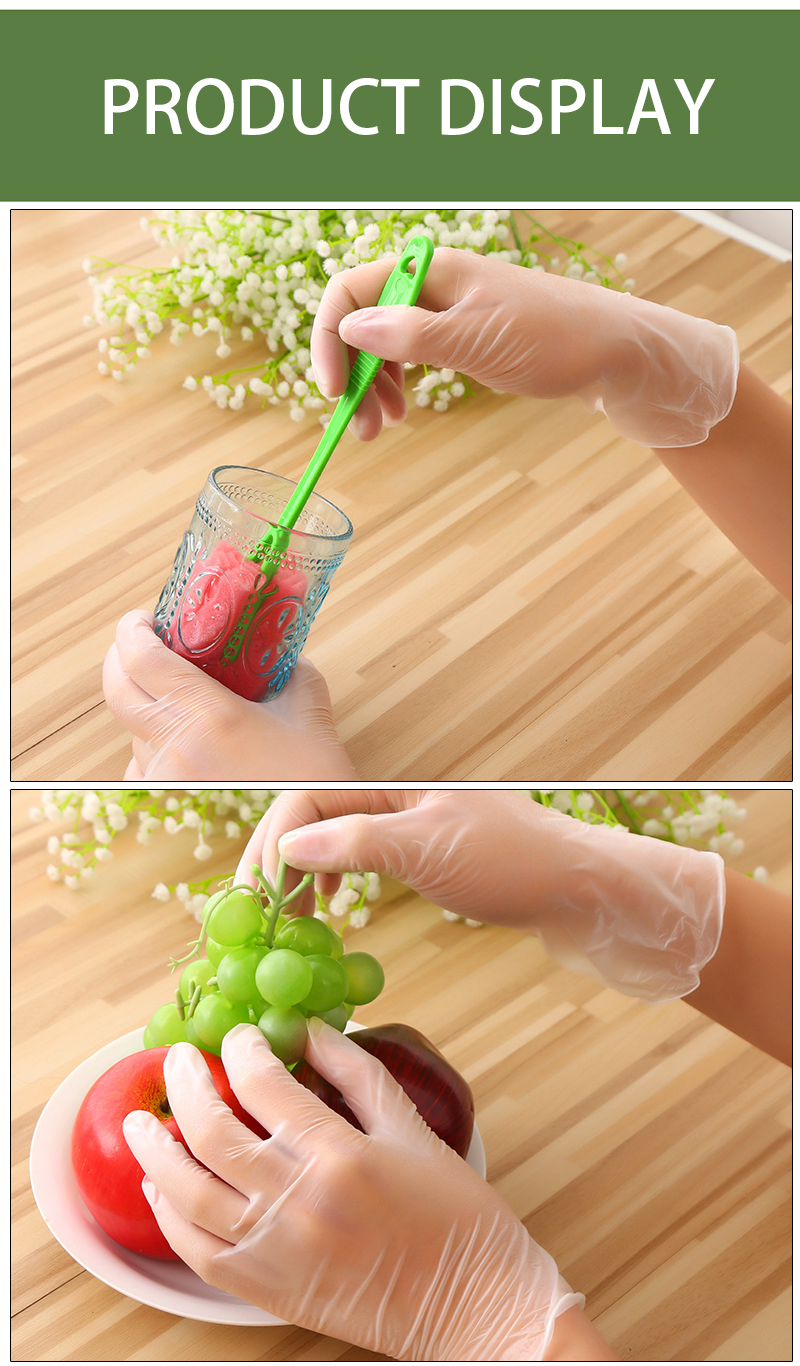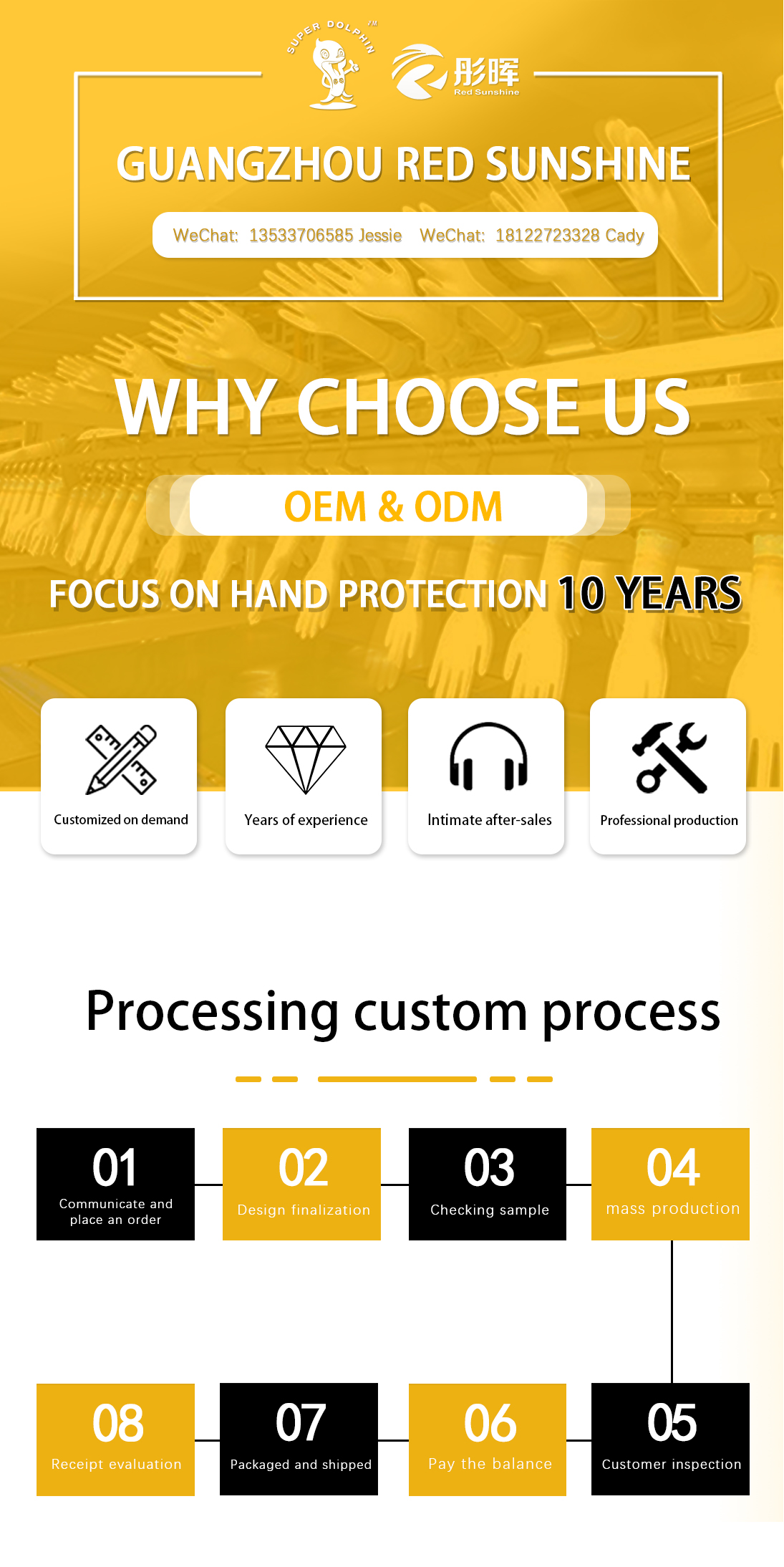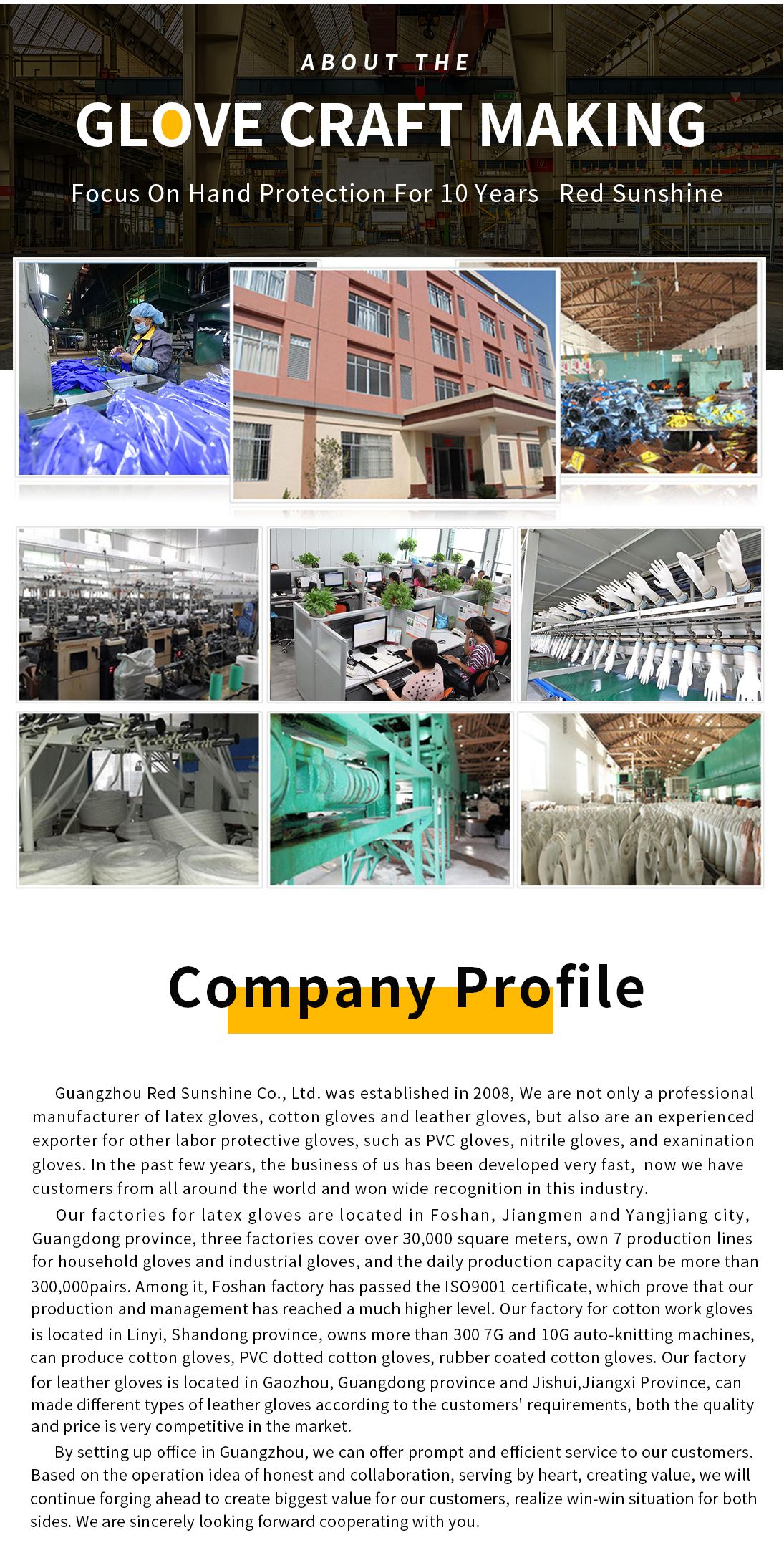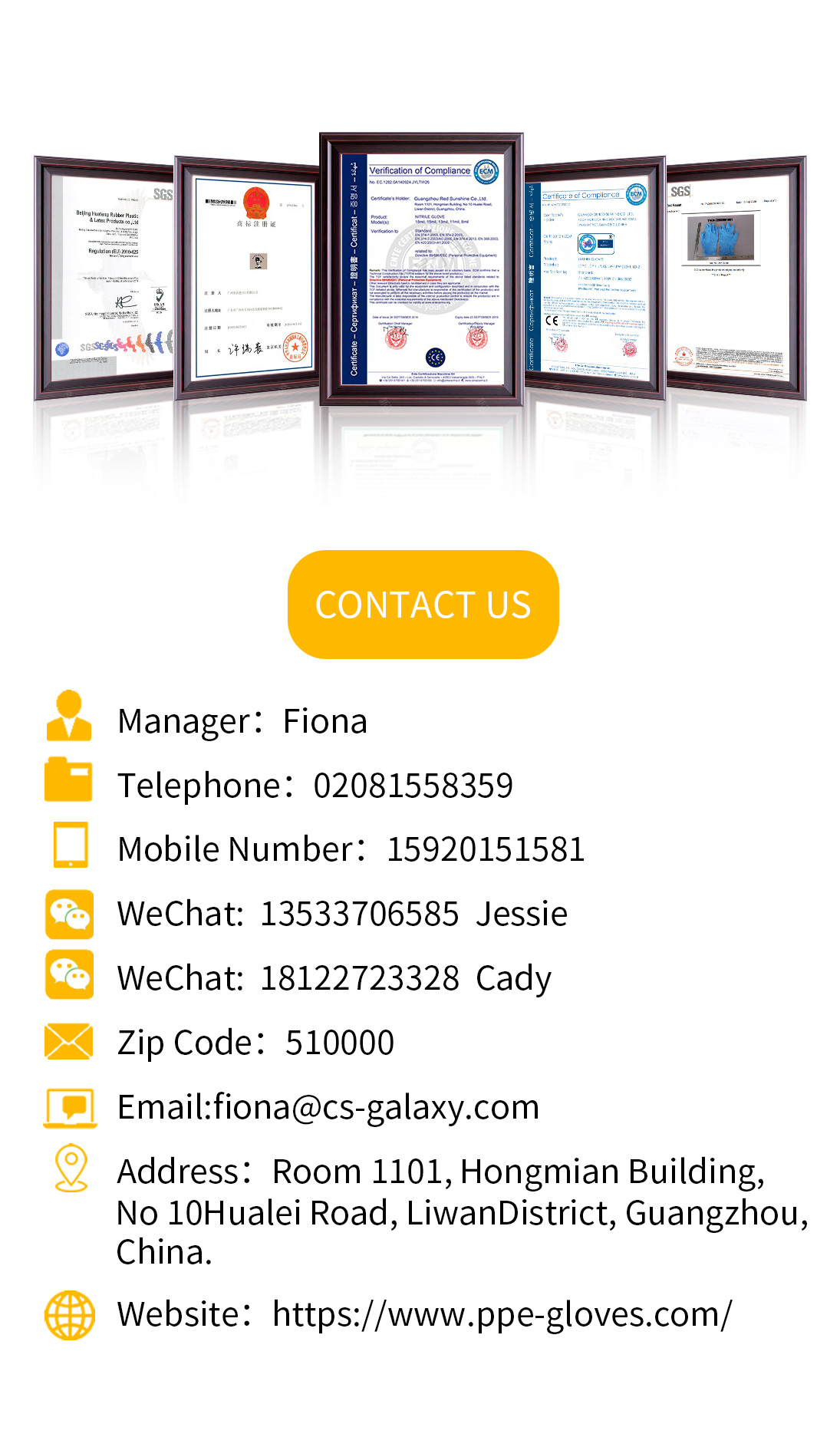 ---
Previous:
Long Leather Oven Heat Resistant BBQ Gloves High Temperature 800 Degrees Barbecue Grill Cow Split Leather Working Gloves
Next:
Patched Palm Half Lined Cow Split Labor Working Leather Glove Short Non – Slip, Wear Resistant, Heat Resistant, Breathable Welder's Gloves
---