Sheepskin Riding Gloves
Application: Suitable for hand protection on construction sites, welding, shipbuilding, machinery manufacturing, gardening, riding, firefighting and loading.
Function: Head-layer sheepskin, non-slip, wear-resistant and comfortable, flexible in use, puncture-proof Hand protection, etc.
Special services: In addition to the colours we show, we can also support customisation with other colours, packaging and logos.
Origin of gloves: Guangdong, China
Material of the gloves: Sheepskin
Length of gloves: approx. 21-25 cm
Glove lining: unlined
Glove size One size fits all
Glove colour: yellow, white with blue trim, white with black trim
Glove weight: approx. 90g
Packaging: 1 pair / bag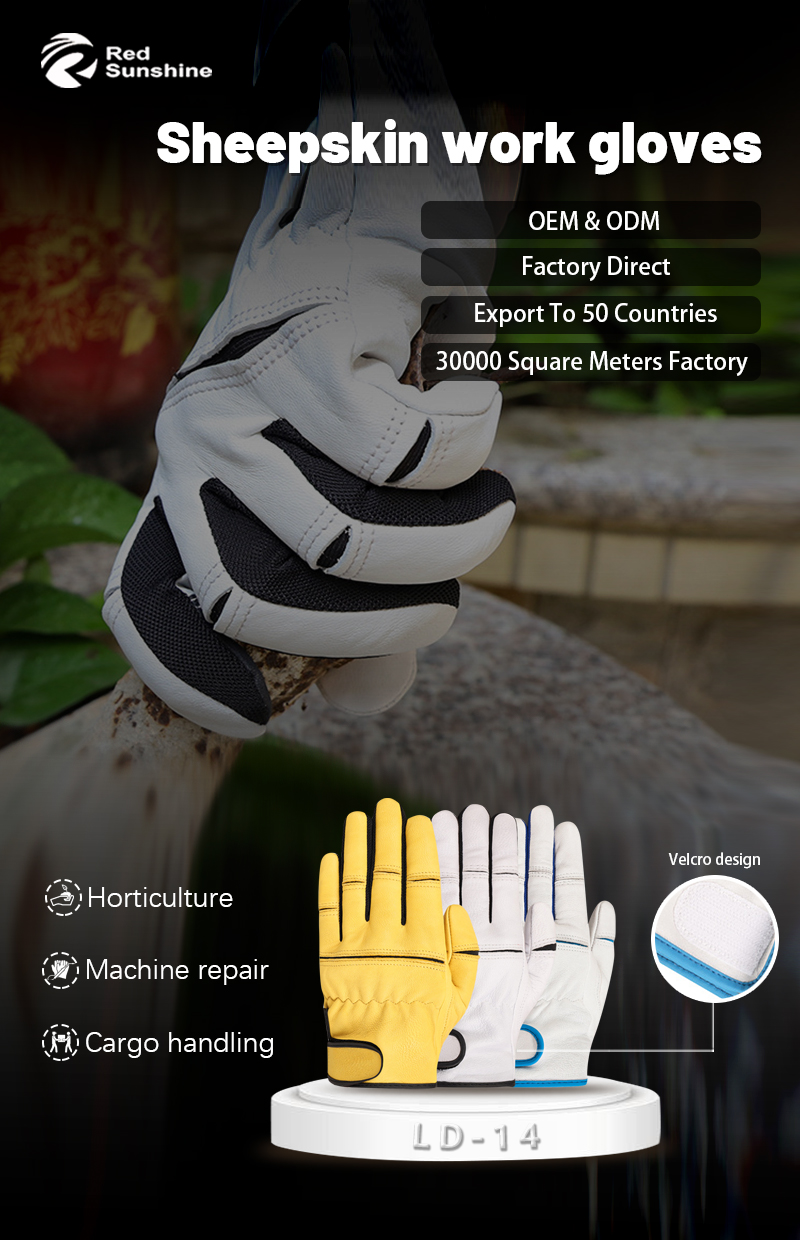 ---
Post time: May-11-2023