Fleece Lined Latex Household Gloves
 Description:
 1. Textured palm design for non-slip fit.
 2. Easy to wear with curl technology and no tearing on the sides
 3. Please rinse and dry with water after use and keep in a ventilated place.
 4. Do not expose gloves to direct sunlight
 Application: Suitable for use in homework, factories, hospitals, research, hotels, toilets, aquatic products processing, floor cleaning, bathrooms, car washing and other industries.
 Function: The outer layer is of high quality and is waterproof, oil resistant, elastic, non-slip, durable, comfortable, soft and easy to put on.
 Special services: In addition to the gloves we show, we can also customise other colours and packaging.
 Product material: Latex
 Product length: 32cm
 Glove weight: approx. 70g
 Packaging: 1 pair/bag
 Colours: yellow, pink, light green
 Size: S, M, L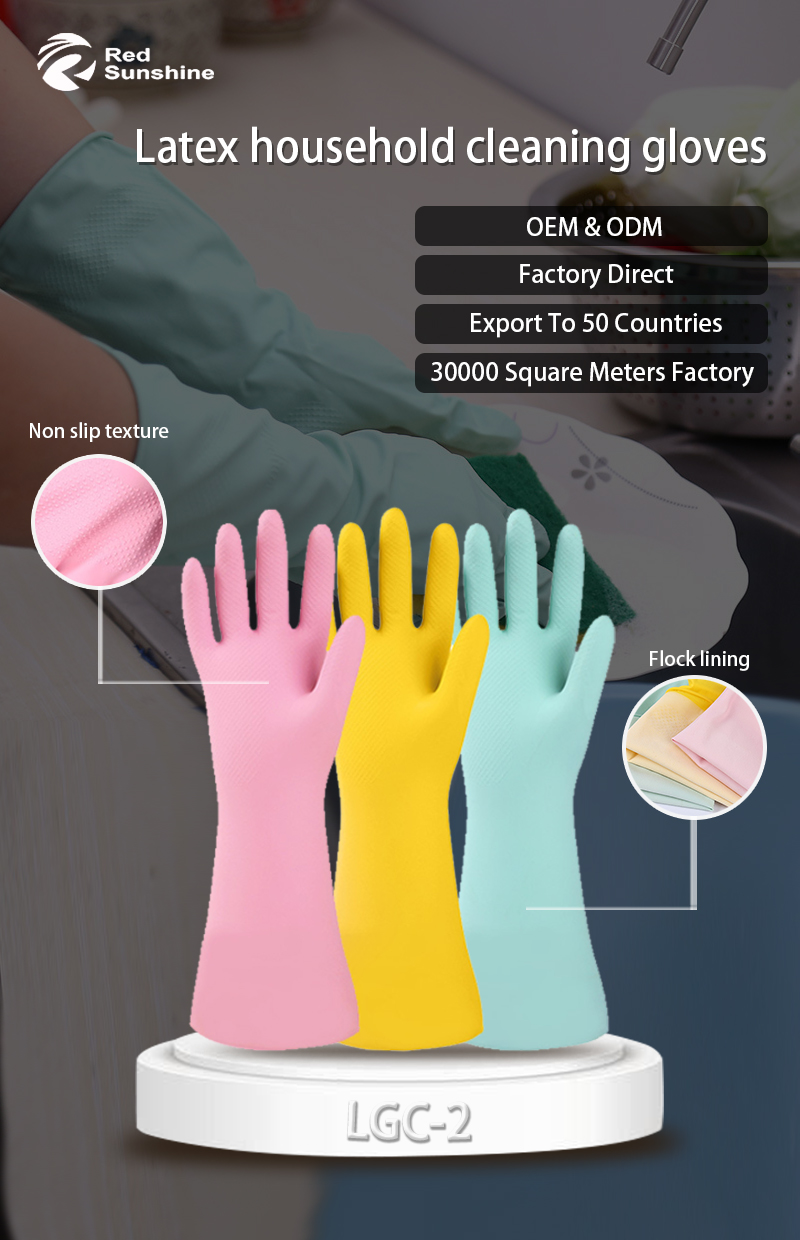 ---
Post time: Apr-08-2023