38cm Extended Kitchen Cleaning Gloves
  Description:
  1. Textured palm design for no slippage.
  2. Made with curling technology for easy wear and the sides do not tear easily.
  3. After use, rinse and dry with water and keep in a ventilated place.
  4. Do not expose the gloves to direct sunlight.
  Use: Suitable for use in operations, home, factories, hospitals, research, hotels, toilets, aquatic products processing, floor cleaning, bathrooms, car washing and other industries.
  Function: Outer layer, high quality outer layer, waterproof, anti-slip, oil resistant, flexible and durable, comfortable and soft.
  Special services: In addition to the colours we show, we can also customise other colours and packaging.
  Glove origin: Guangdong, China
  Glove material: latex
  Glove length: 38 cm
  Glove lining: light lining
  Glove size: S / M / L/XL
  Glove colour: natural, green, red
  Glove weight: approx. 120g
  Packaging: 1 pair / bag, 200 pairs / CTN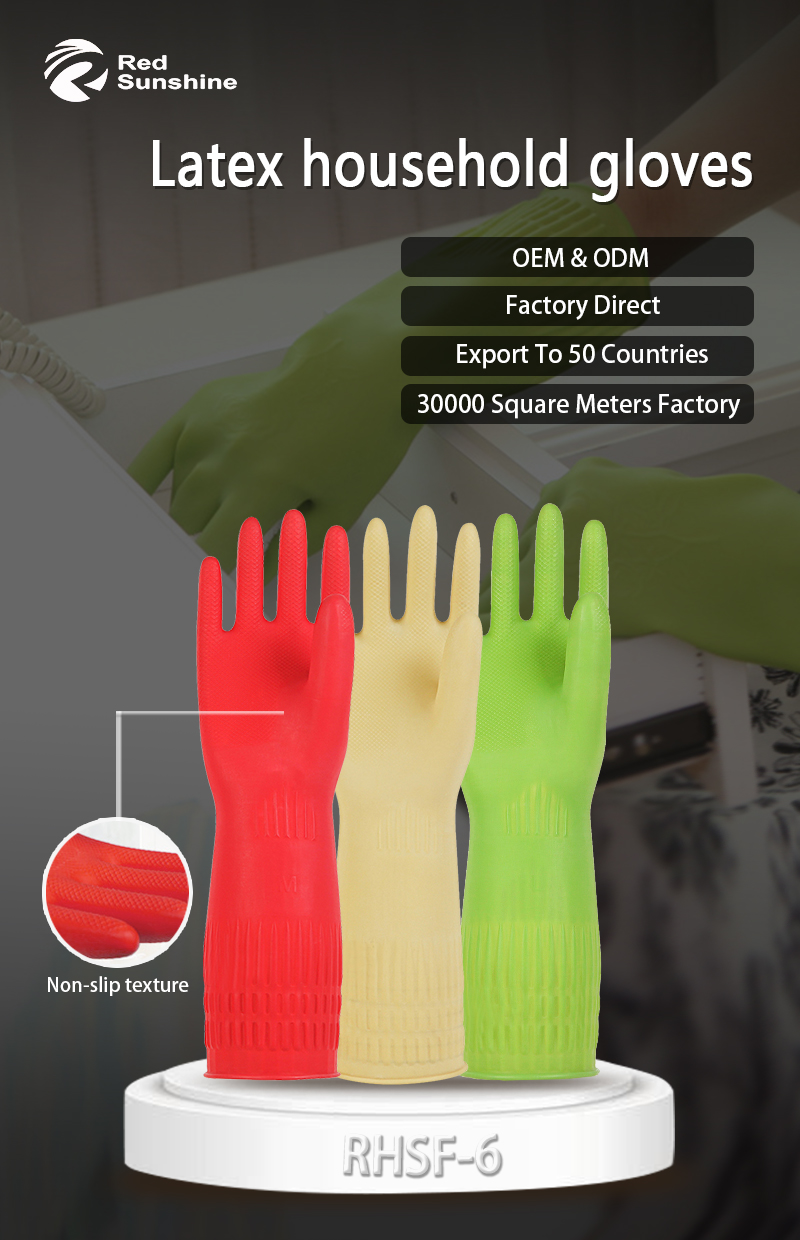 ---
Post time: Apr-12-2023