Patched Palm Half Lined Cow Split Labor Working Leather Glove Short Non – Slip, Wear Resistant, Heat Resistant, Breathable Welder's Gloves
Product Detail
Product Tags
About this item
CUFF - Safety cuff for extra protection, rubberized cuff for easy on & off
Provide protection and flexibility for kids hands as they do chores and help with outdoor work
Heavy-duty safety cuff protects wrists and makes it easy to slip gloves on and off
High-quality split cowhide leather palm, first finger, thumb, fingertips, and knuckle strap; winged thumb provide comfortable, flexible fit
Elasticized wrists ensures a comfortable fit and helps keep out dirt and debris
HEAVY DUTY INDUSTRIAL DESIGN - 100% Split Cow Leather. Designed for Commercial and Industrial Use, Also Great For Basic Household Duties!
KEEP YOUR HANDS PROTECTED - Tarvol Work Gloves Keep your Hands Completely Safe & Comfortable While You Work!
FITS ALL SIZES - Extremely Comfortable Fit! Designed a to Fit Both Men & Women.
PERFECT FOR ALL TYPES OF OCCUPATIONS - Including Mechanics, Driving, Wood Cutting, Agricultural, Farming, Construction, Forklift Drivers, and More!
100% MANUFACTURER MONEY BACK GUARANTEE - Tarvol Guarantees All of It's Products and Tools for Life!
YOUR SAFETY FIRST: These gloves are made with cotton thread, wing style thumbs 8-ounce yellow/blue cotton fabric stripes with elastic back to give your hands maximum safety.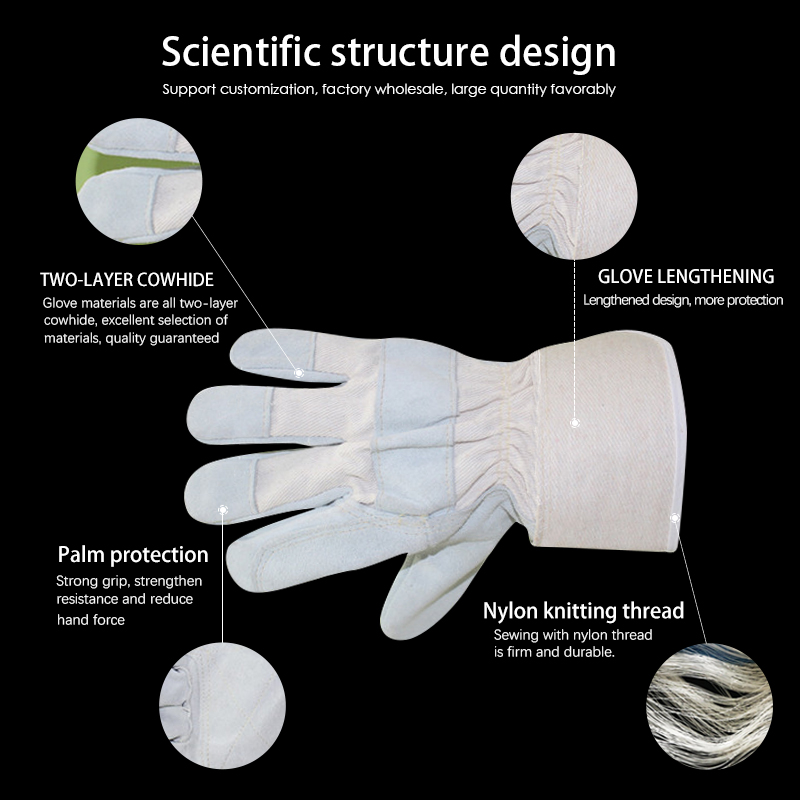 Scientific structure desian
Support customization, factory wholesale, large quantity favorably
Two-layer Cowhide
Glove materials are all two-layer cowhide, excellent selection ofmaterials, quality guaranteed
Glove Lengthening
Lengthened design, more protection
Palm protection
Strong grip, strengthenresistance and reducehand force
Nylon knitting thread
Sewing with nylon threadis firm and durable.
Hot To Choose?
1, according to their own working environment to choose welding gloves, for example, welders need a bit thicker, a bit longer welding gloves, thick can protect the hand will not be burned, long can protect the arm will not be hurt.
2, according to their own choice of work, for example, argon arc welding, is mainly one-hand work, generally right hand work, but argon arc welding gloves do not need to be too thick, but need to be long.
3, according to the choice of the season, the general use of welding gloves in summer is not too thick, this will feel hot, work is not satisfactory.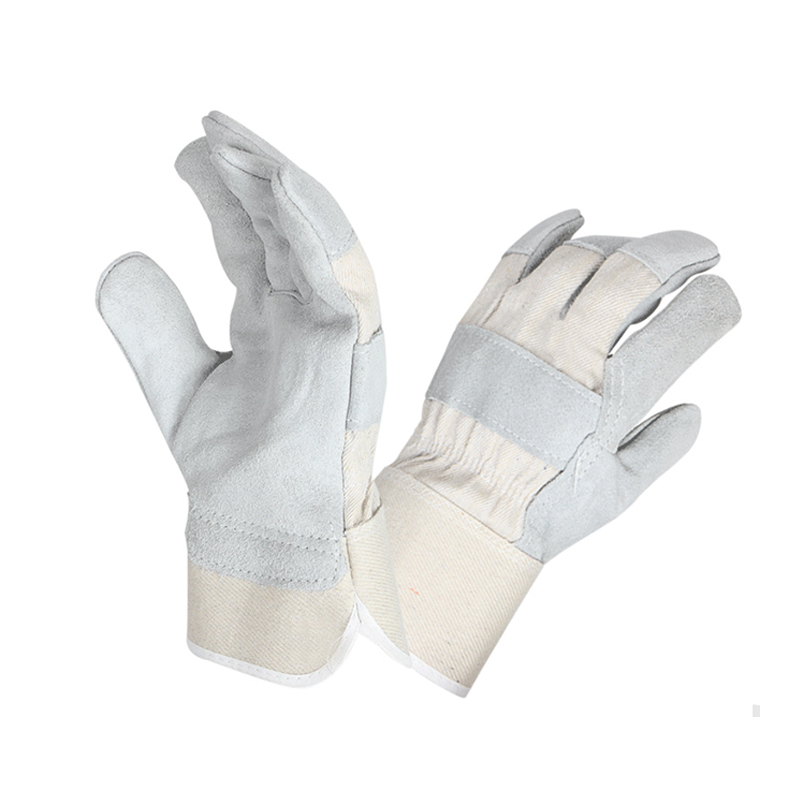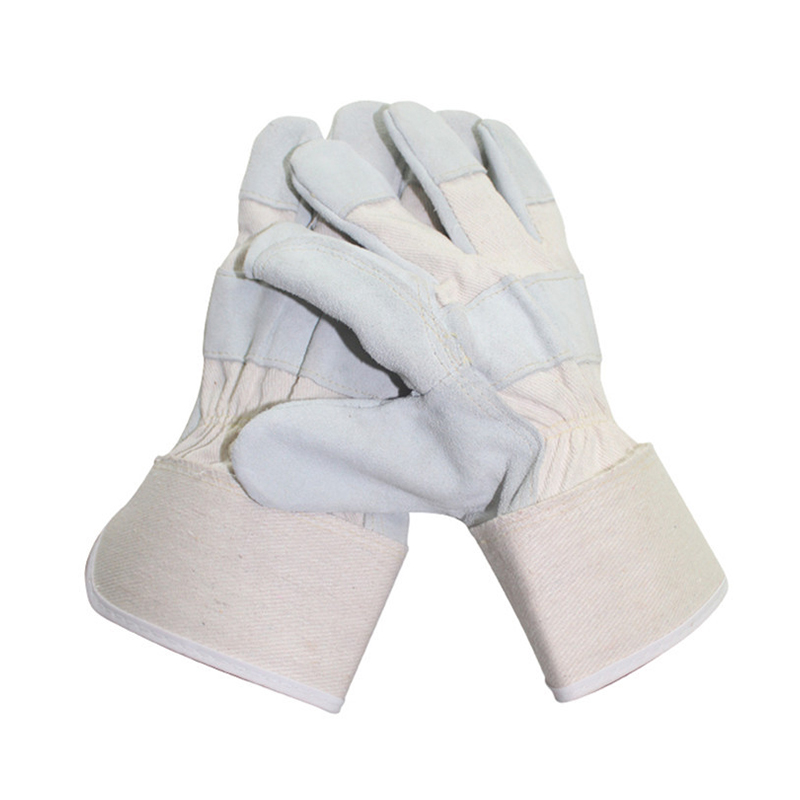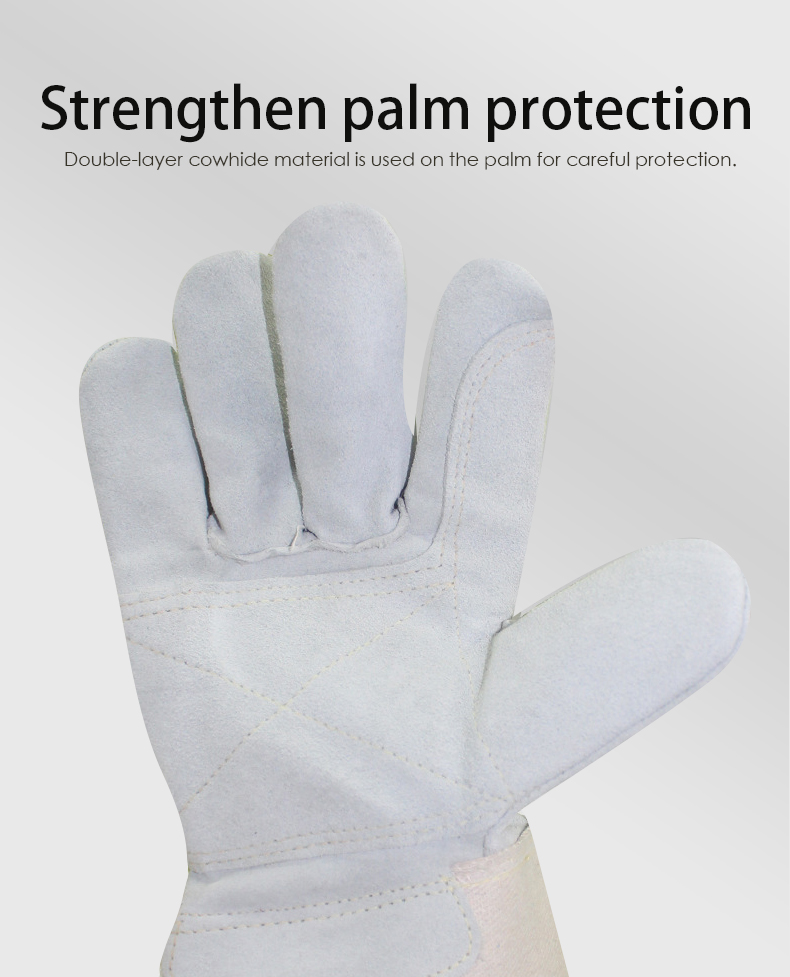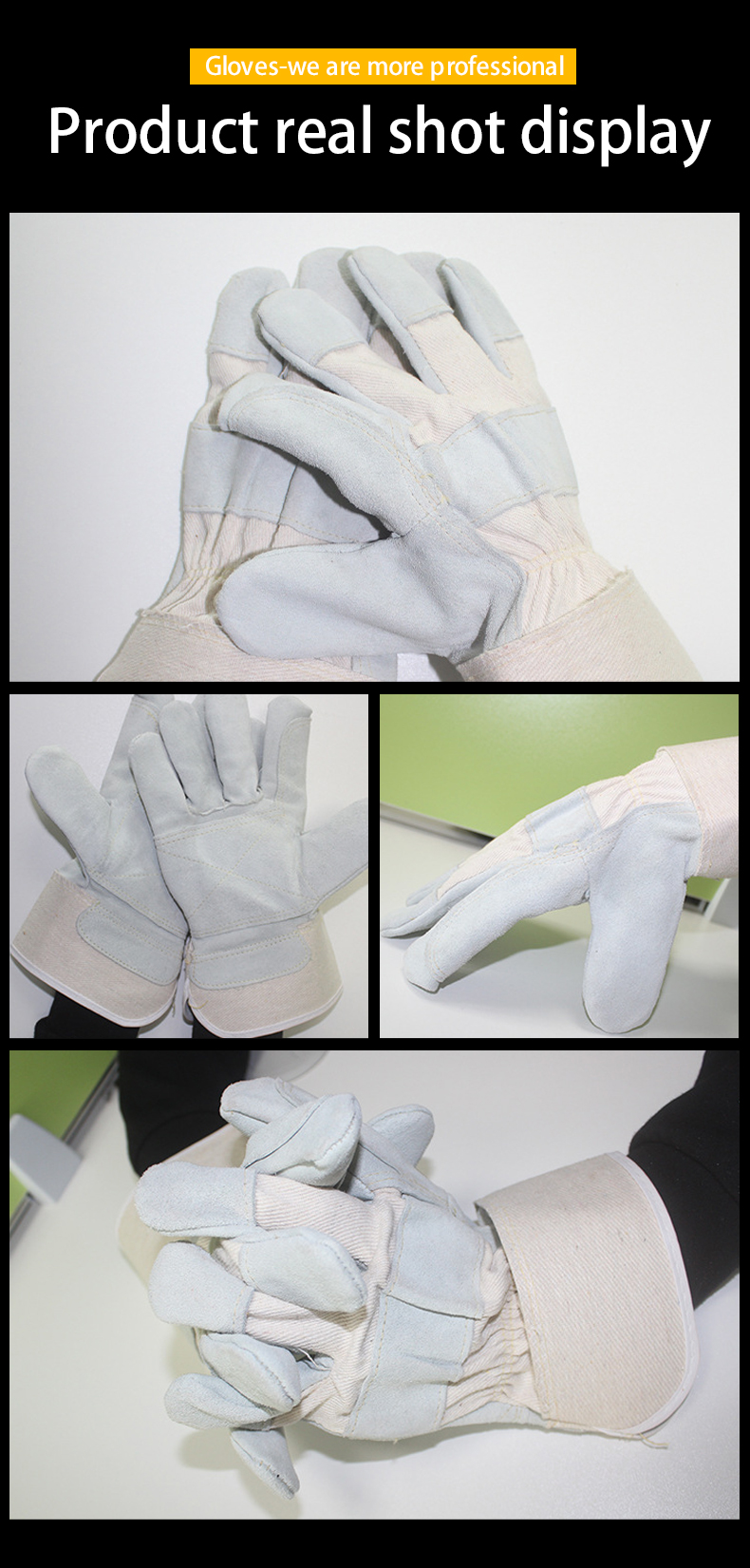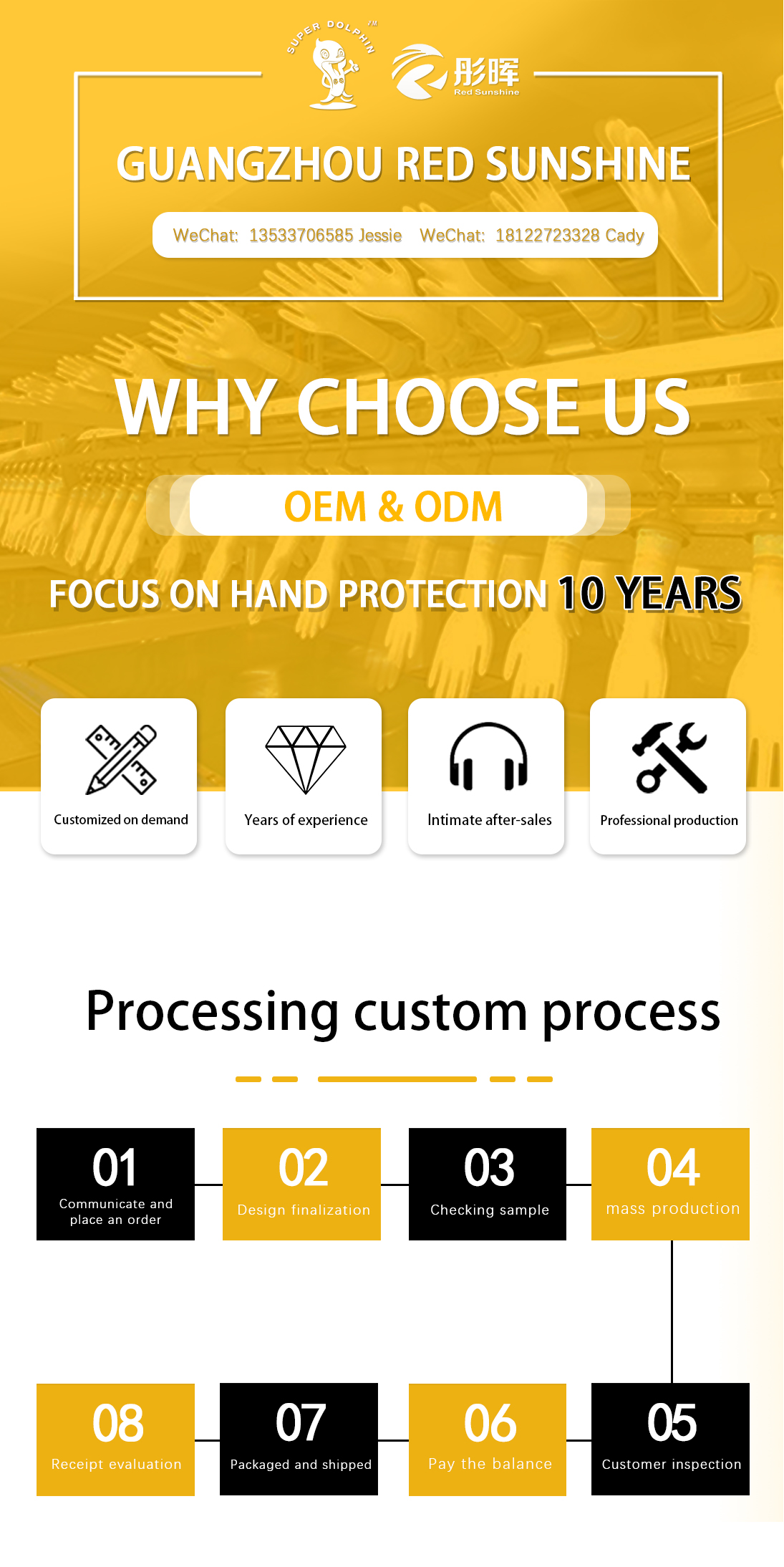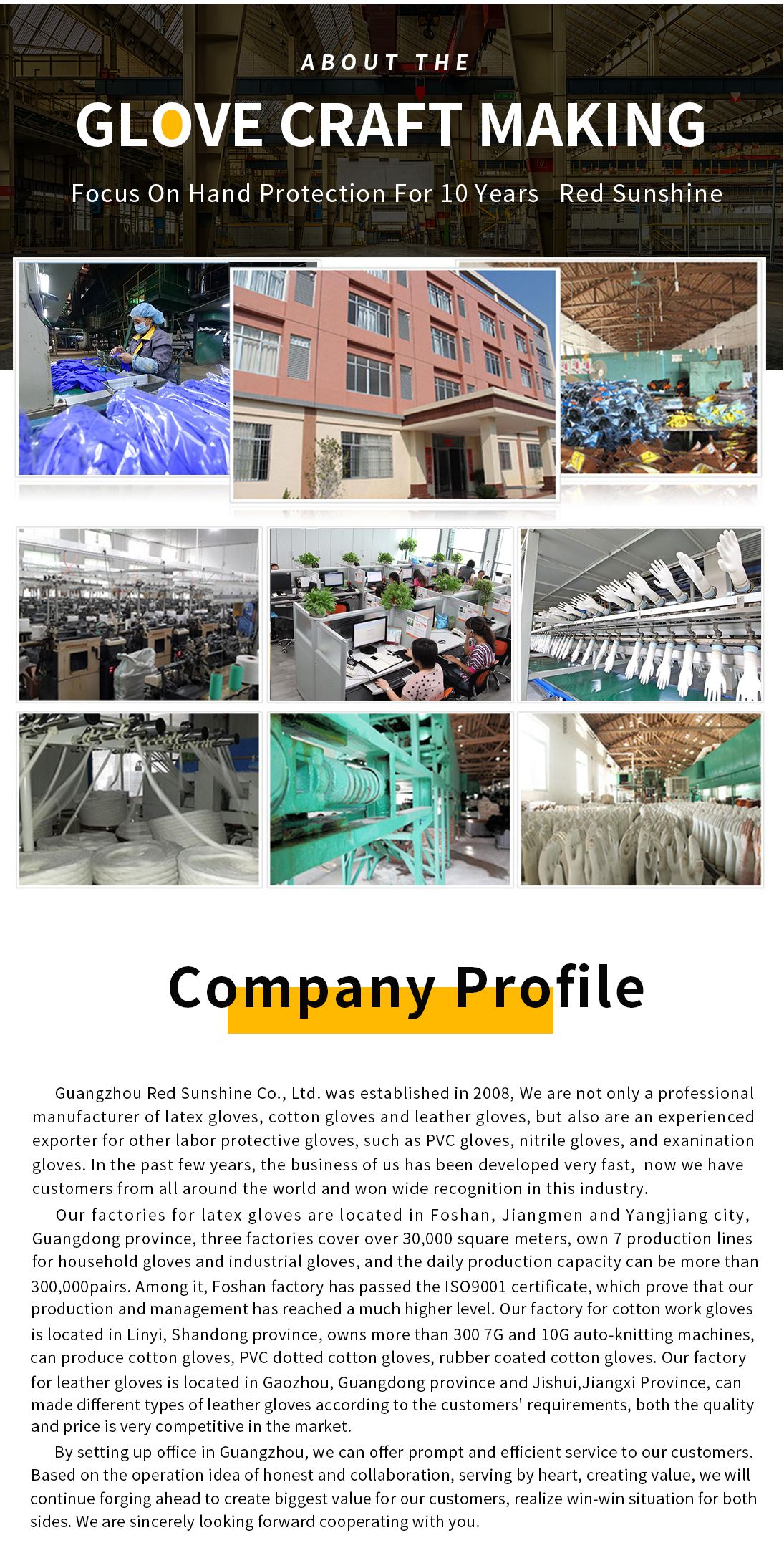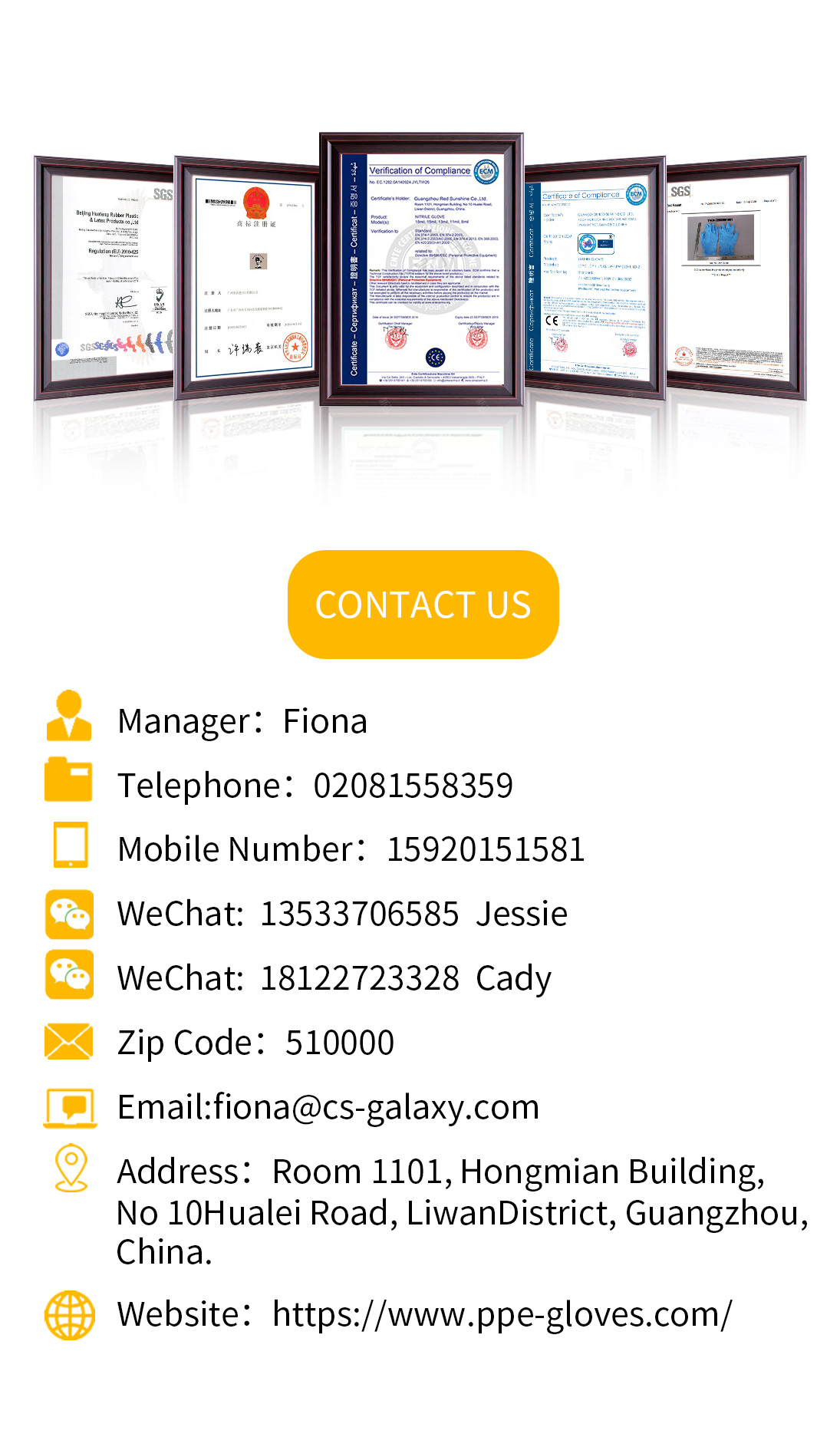 ---
Previous:
Factory Wholesale PVC Powder Free for Food Clear Transparent Household Cleaning Examination Disposable Vinyl Gloves
Next:
Manufacturers Wholesale Household Industrial Construction Chemical Resistant Hand Protection Green Safety Work Nitrile Gloves
---