Uses: 
•Our BBQ gloves are mainly used for grilling, microwave ovens, and other industries that require heat resistance, such as processing hot steel, glass and porcelain, high temperature and cold environments, metal stamping work, etc. Flame retardant, anti-cut, anti-skid and wear-resistant functions.
Product Features:
•The silica gel is made of food-grade edible and environmentally friendly silica gel, which can be directly contacted with food, which is safer and more secure. The inner layer is made of polyester-cotton material, which is sweat-absorbent and breathable, making it more comfortable to wear.
•Product packaging, size, elevator (color, pattern, hook hole), logo, and various styles can be customized, and also support customization of drawings and samples.
•The material is new flame retardant yarn + silicone + inner polyester cotton.
•Regular size packaging weight: 32CM, 130g/pcs.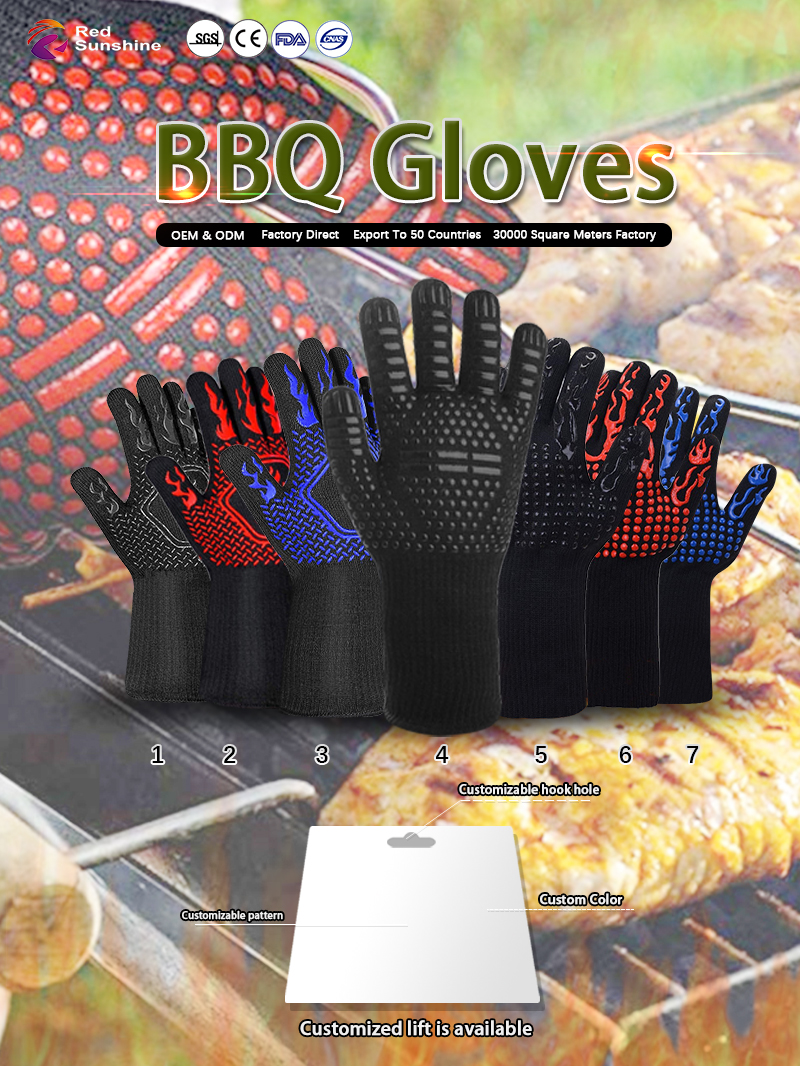 ---
Post time: Sep-14-2022