Black Latex Industrial Gloves
  Description:
  1. The palm is triangular textured and does not slip.
  2. Rolled edge technology for easy donning and do not tear easily at the edges
  3. After use, please rinse and dry with water and place in a ventilated area.
  4. Do not place gloves in direct sunlight.
  5. Suitable for a wide range of workplaces.
  Applications: Widely used in chemical industry, heavy industry, fishing and other fields
  Special services: In addition to the gloves we show, we can also customise other weights, lengths and packaging.
  Product material: Latex
  Product length: About 35cm
  Glove weight: 90g – 110g (different weights can be made)
  Specification: 1pair/polybag.
  Colour: Black or black outsde and orange inside.
  Size: S, M, L, XL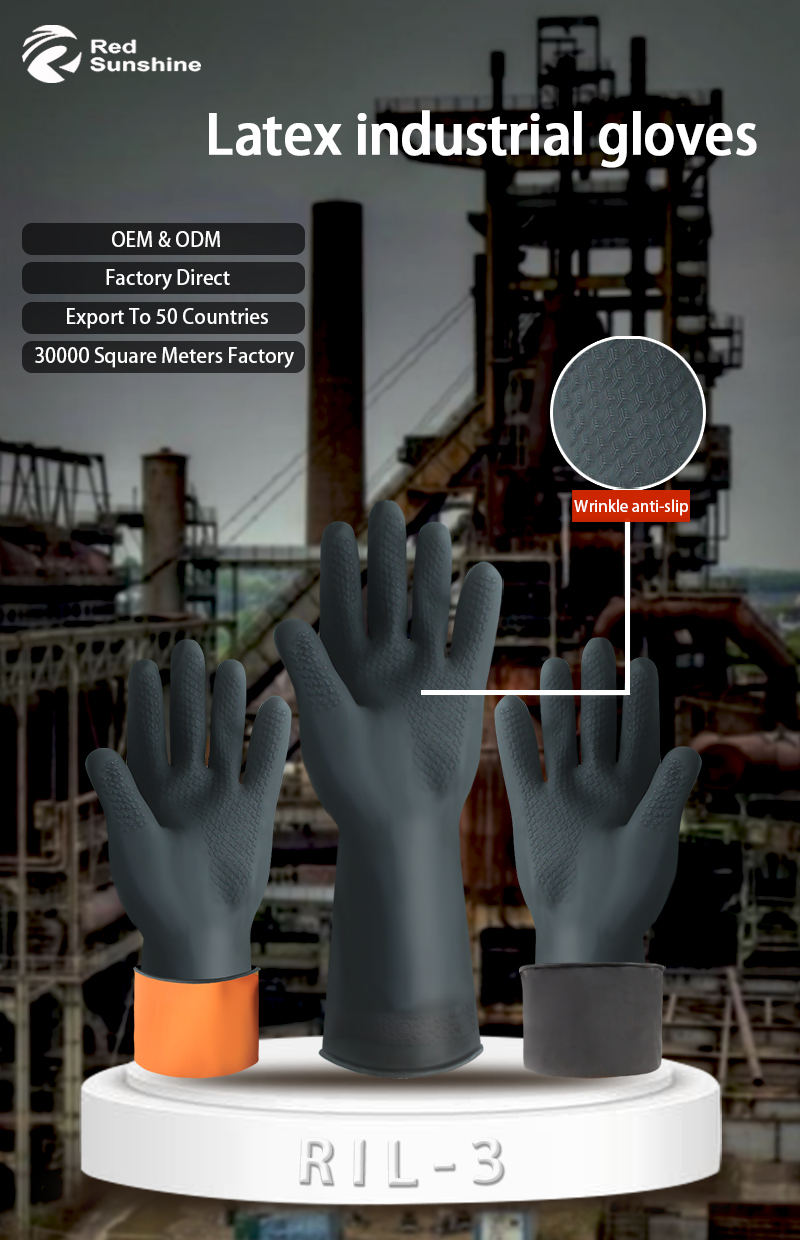 ---
Post time: Jun-08-2023